Monthly Special
September
2 – Bacon Wrapped Filets
2 – 8oz. Thin Cut Ribeyes
2# – Ground Chuck
2 – Bacon Wrapped Seasoned Pork Chops
1 – Rack Of Baby Back Ribs
2# – Cut Chicken Wings
2 – Marinated Chicken Breast
2 – Crab Cakes
$95.90
Family Specials
Great Meals Begin With Great Ingredients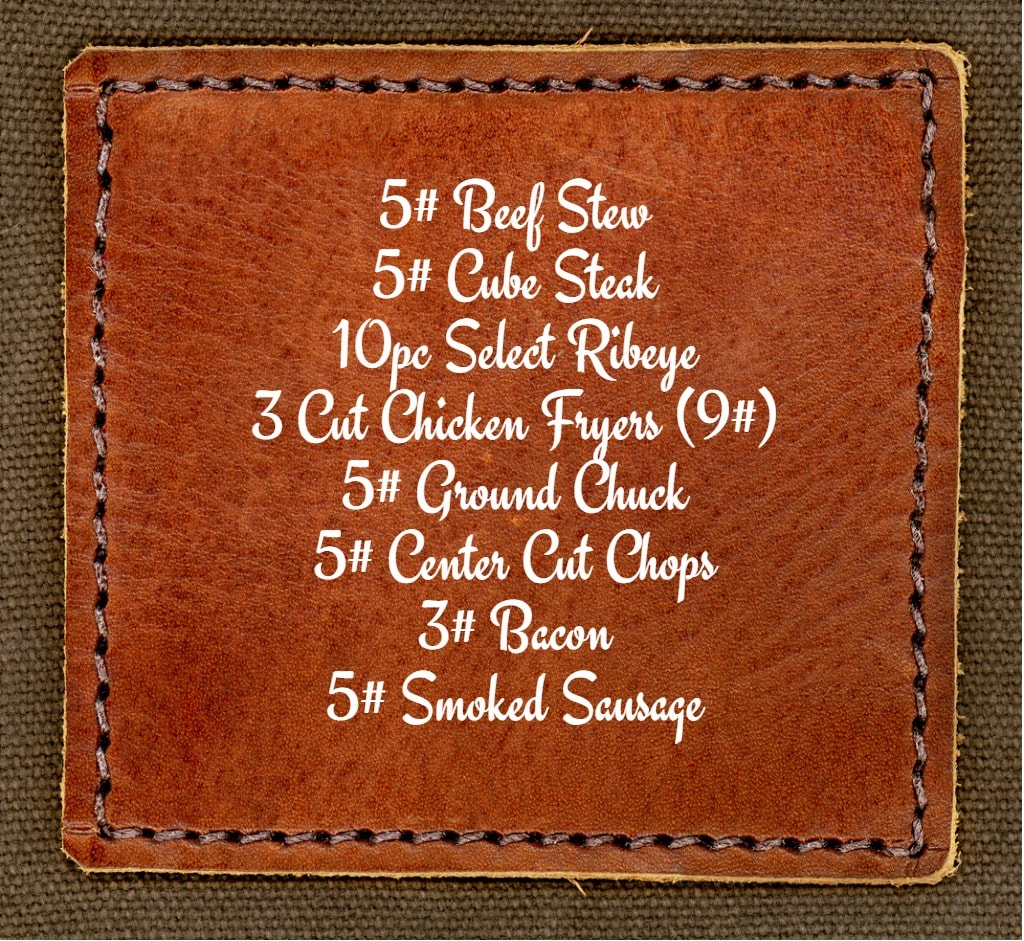 $227.95
42 Pounds Of Meat
This package has all your favorites at an incredible value!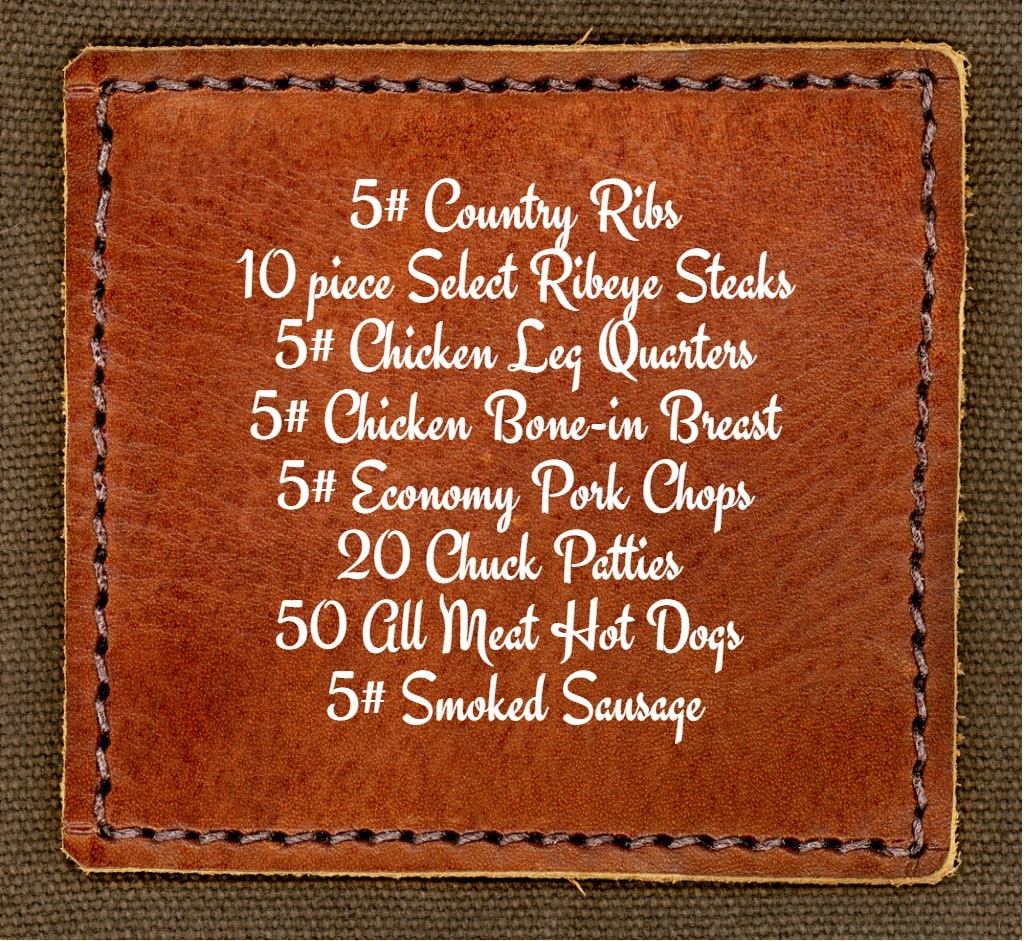 $161.95
40 Pounds Of Meat
The perfect package for a master of the grill! 40 pounds of meat ready for the grill.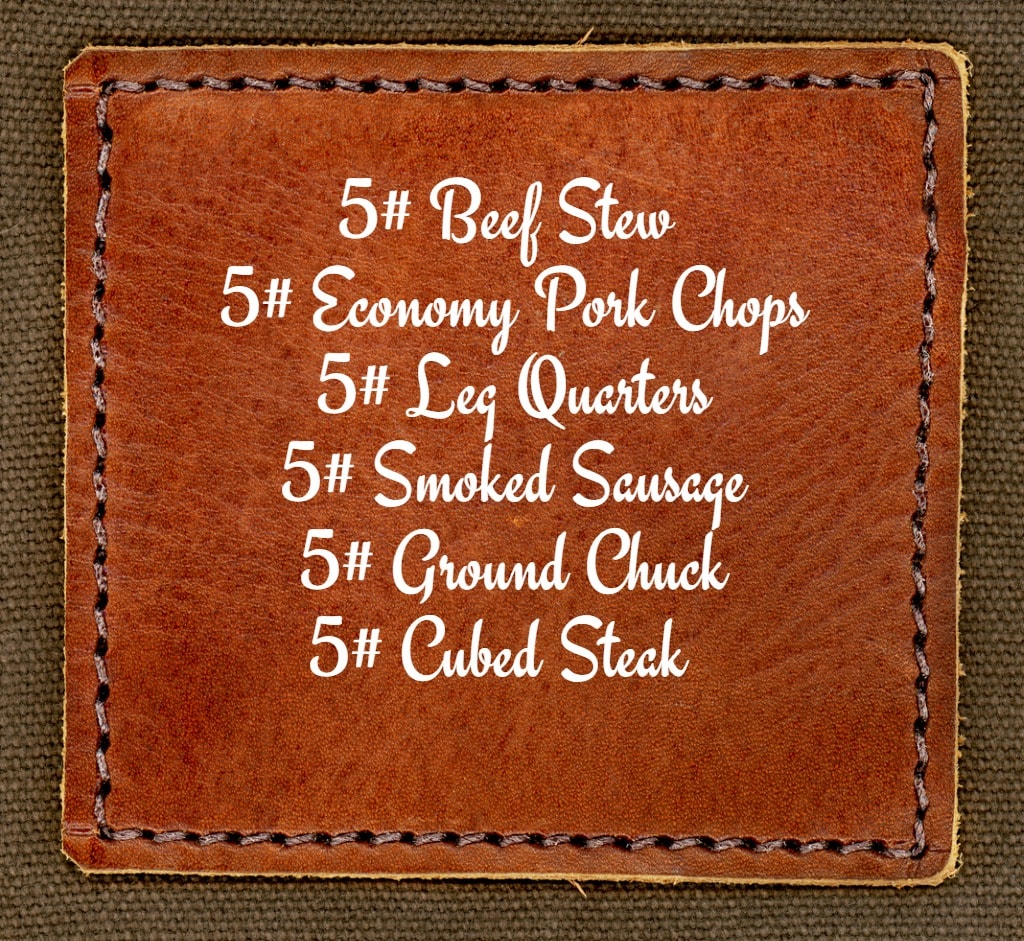 $129.95
30 Pounds Of Meat
Southern cooking favorites are possible with this package! Country style cubed steak & pork chops along with some great grilling favorites.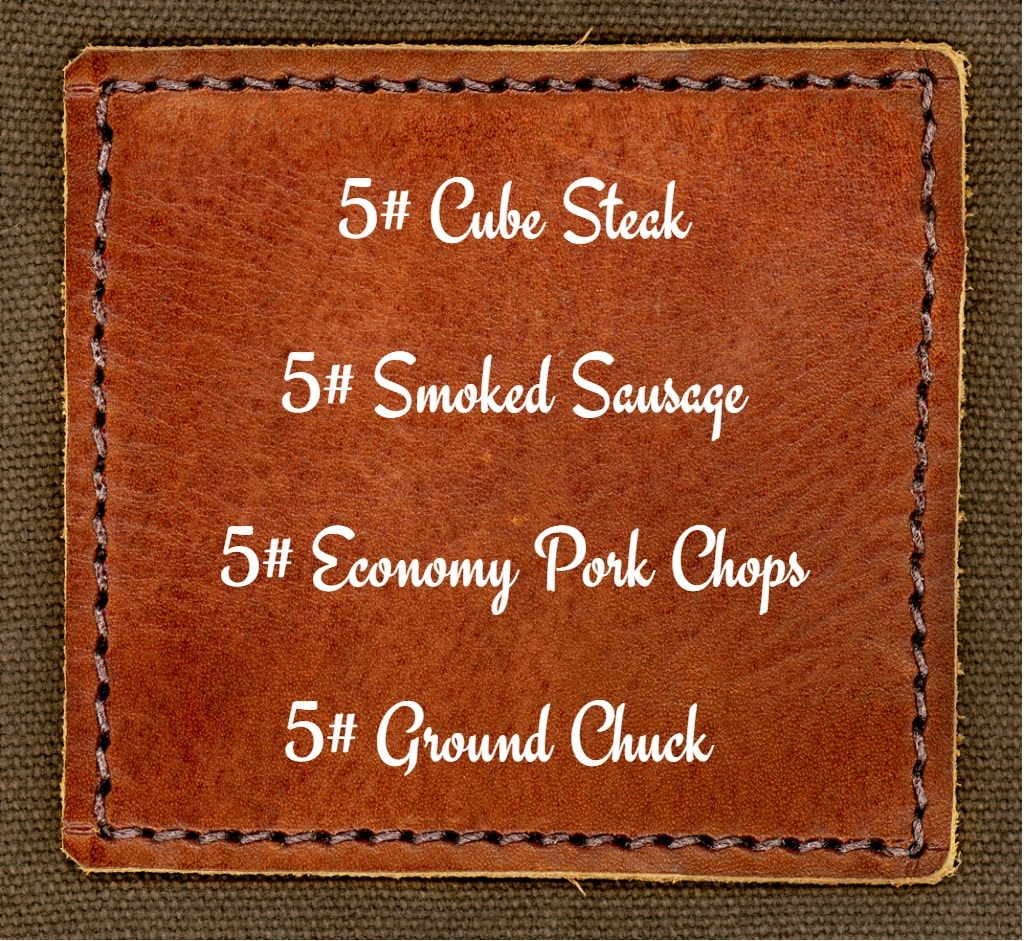 A smaller package for those with limited space but still a great value 20 pounds of delicious meals.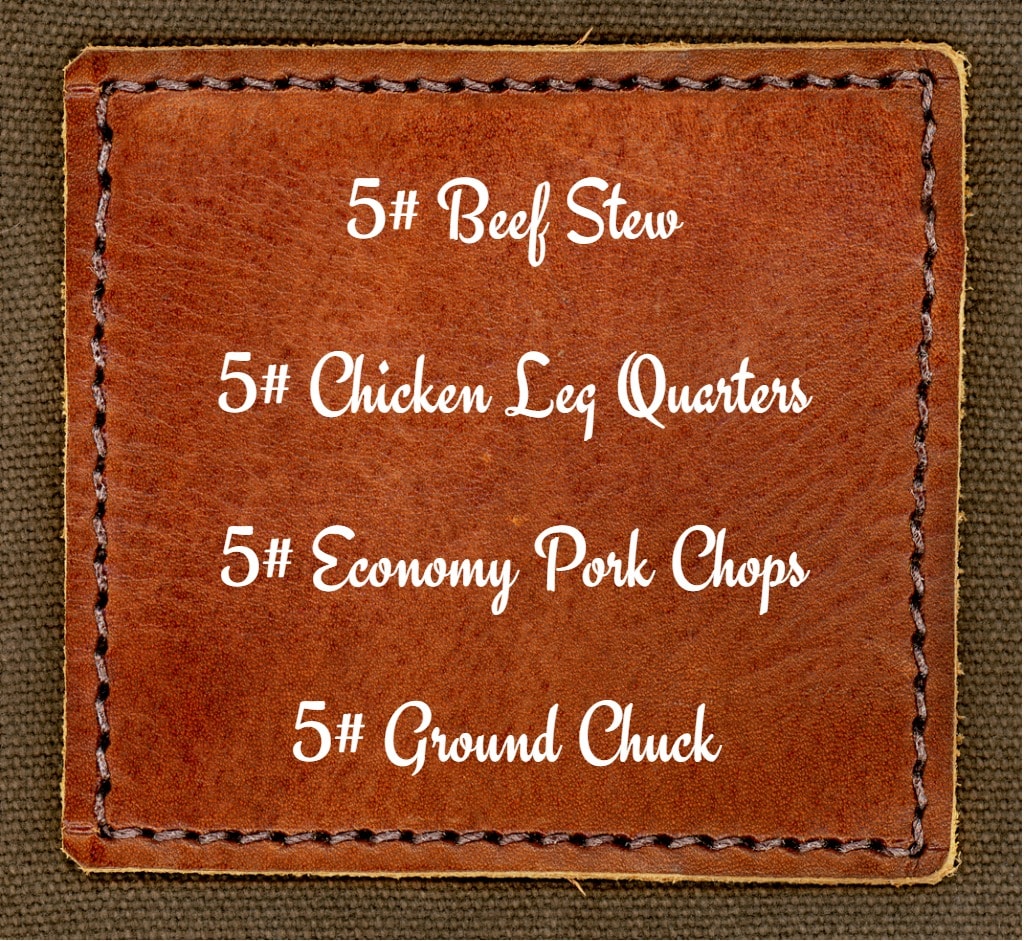 This special covers the basics at 20 pounds of choice product. Check out all the other interesting freezer items like our house-made pork sausage links, gator tail meat, andouille sausage, and snow crab legs.